We were asked to try out the Reading Kingdom. The Reading Kingdom is an online environment where kids learn to read. The program is appropriate for beginning readers through about third grade.
For this trial, I had Wendy and Patrick work with the program. I plan to let Will start the program this coming week as he was very interested in what Wendy was doing!
What makes Reading Kingdom stand out as far as online reading programs? Well, it is a custom fit for each of your children. Your child is tested when beginning the program to determine his or her appropriate entrance level. Wendy tested into level 1, which was mostly what I expected. She is a good phonetic reader, but has a lot left to learn when it comes to sight words. Your child's progress is tracked through various interactive activities and periodic skill assessments. In other words, Reading Kingdom ensures that your child actually knows and retains the material before moving ahead.
For younger users, Reading Kingdom offers keyboard and mouse training. Wendy went through the training even though she is pretty good with the mouse and keyboard. Children learn how to find the proper keys on the keyboard, how to use the space bar, and how to make capital letters and punctuation.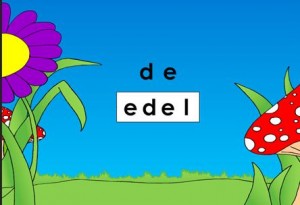 Reading Kingdom was developed by Dr. Marion Blank and is based on the theory that reading and writing is based on six different skills: sequencing, motor skills, sounds, meaning, grammar, and comprehension. Reading Kingdom has activities to foster and develop all of these skills. Most reading programs focus solely on phonics, which, alone, cannot turn your child into a strong reader.
It is suggested that your child complete 4 to 5 sessions per week, and each session is approximately 15 minutes. Once your child learns how to navigate through the site, he or she can certainly work independently in the program, even the youngest ones. And, if your children are like mine, they will ask to work in the program. The encouragement and graphics make learning to read a fun and rewarding experience – and your children will become strong readers in the process!
Since the program adapts to each child's skills, no two children will experience the program in exactly the same way. As homeschoolers, isn't that what we're all about – meeting each child on his or her own level in his or her own way? That's the aspect I appreciate most about Reading Kingdom.
You may purchase a monthly subscription to Reading Kingdom for $19.99 each month. There is a discount if you pay for an entire year – $199. Each additional child is $9.99 per month. I think this is extremely reasonable for a program that is suited specifically to your child. Also, take into consideration that the whole program should only take your child 12 to 15 months to complete – what a great deal! You may purchase your subscription directly from the Reading Kingdom website.
Disclaimer: I was provided a free trial of the product in exchange for my genuine and unbiased review.