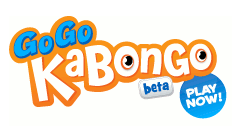 GoGo Kabongo is a great online learning environment for ages 4-7. Children develop and practice important skills without even realizing that they are learning! They just think they're having fun.
My kids ask every day to play "Bongo" – Will had a bit of trouble remembering the whole name.

Wendy and Will practiced and improved lots of their brain skills such as working memory, visualization, and phonics. At the same time, their attention and focus noticeably improved after playing for a while.
Here is a handy-dandy chart that details the skills acquired and practiced in each available environment. New environments are being developed and my kids are looking forward to checking those out. The graphics are great and the games are very engaging. Plus, there is no software to install and you can play anywhere you have an internet connection.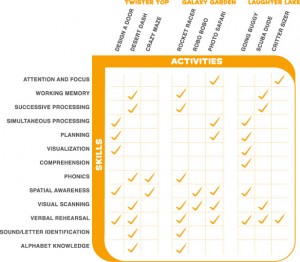 GoGo Kabongo is wonderful and affordable. Actually, sign up is free as are the first two learning environments. Each environment after the first two is priced at $4.95. Period. No subscription fees. No membership fees. Your kids can play as much as they want and you won't ever be required to pay more unless you want to purchase new environments.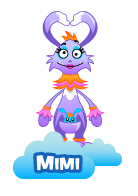 You may sign up and/or purchase environments directly through the GoGo Kabongo site. You have nothing to lose and your kids will thank you for all the fun! Seriously, what are you waiting for??
Disclaimer: I was provided a free trial of the product in exchange for my genuine and unbiased review.