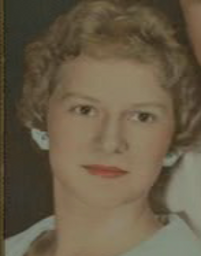 My mom is the most beautiful lady I know. I don't mean just on the outside, either – she is the most beautiful woman on the inside, too! Most everything I know about being a real lady and a good and loving mother I learned from her. I know I don't tell her often enough how much she means to me, so I am taking my opportunity to do so on this Mother's Day.
My mom had a pretty rough childhood, but she never let that disable her. What a testament to the fact that we can all rise above our circumstance and be truly good people. Thanks for having me, mom, even though I was unexpected (but never unloved or unwanted!). You can't possibly know and appreciate the sacrifices that a mother makes until you become one yourself – and I am proud to say that I have learned from the world's best sacrifice-making mom. My kids benefit from the things my mom taught me – and for that I am eternally grateful to my mom for being herself and to God for providing such a wonderful example of beautiful womanhood. God bless my Mom!
Please note that my Dad is totally awesome, too, but his turn isn't until next month

.