It's been a bit of a long time since I've added anything here – and this addition is just for my mom.

Lots of stuff has happened since I last posted – we've had Christmas, a new year, 3 birthdays and a whole lot more…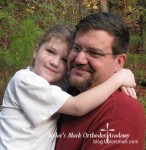 Wendy is now 8. Willem is 6. Patrick is 11! We've been so busy with school and scouts and learning to ride bikes. It's been very hectic and very wonderful. I am so proud of my babies – Wendy can ride her bike all by herself. Patrick crossed over to Boy Scouts and earned his Arrow of Light. And Will? Well, he's just one of the smartest kids I know!
Pat built himself a hand plane – and it was highlighted on the Wood Whisperer's blog. He then built one for one of our friend for his birthday. He's also been busy building planter boxes for me, which the kids like to hide in.

I have had all kinds of medical concerns over the last several months – and they all came to naught. Thankfully! I had to have a breast biopsy, which was kinda scary once it was all over (the first time I had time to actually think about the implications of having breast cancer) – until I found out for sure that the sample they took was benign. I did have to have a bit of cancer removed from my forehead, though, which was also kinda scary – but (again, THANKFULLY!) it was the best kind of cancer you can have – I mean, if you have to have cancer at all.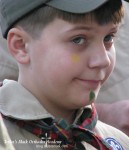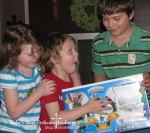 I had a wonderful Mother's Day recently. I love my husband. I love our kids. And I know they love me. I hope, mom, that you know I love you. I also hope that you had a terrific mother's day. I miss you.
And did I mention that we have 3 new family members? They are Sweet Pea, Phineas, and Mr. Squid. They are furry. They are fuzzy. They are cute. They are smelly!